Steel Fixers Insurance
Steel Fixers face significant risk and financial exposure be they related to construction liability, worker injury, or plant and machinery. We have access to several Australian insurers and specialist underwriting agencies whom understand the risks you face be it on civil or commercial projects, and offer appropriate insurance solutions. Ensure you have a comprehensive, tailored and competitive insurance program in place supported by quality insurers by contacting us today.
Insurance Solutions for Steel Fixers
We are able to tailor an insurance program for your business incorporating covers such as:
Public & Products Liability
Tools of Trade cover including theft
Commercial Motor vehicles including heavy trucks
Mobile Plant & Machinery with options for hired-in machinery
Management Liability including Employee Practices Liability
Personal Accident & Illness cover protecting your income
Workers Compensation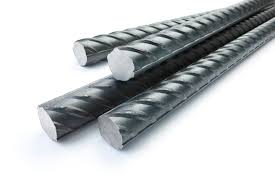 Why Lockbourne Insurance?
Industry qualified and experienced
Access to insurers and underwriting agencies whom understand steel fixers risks
Competitive premiums
Pay by the month options (some at no extra cost)
Professional insurance review and free no obligation quotations